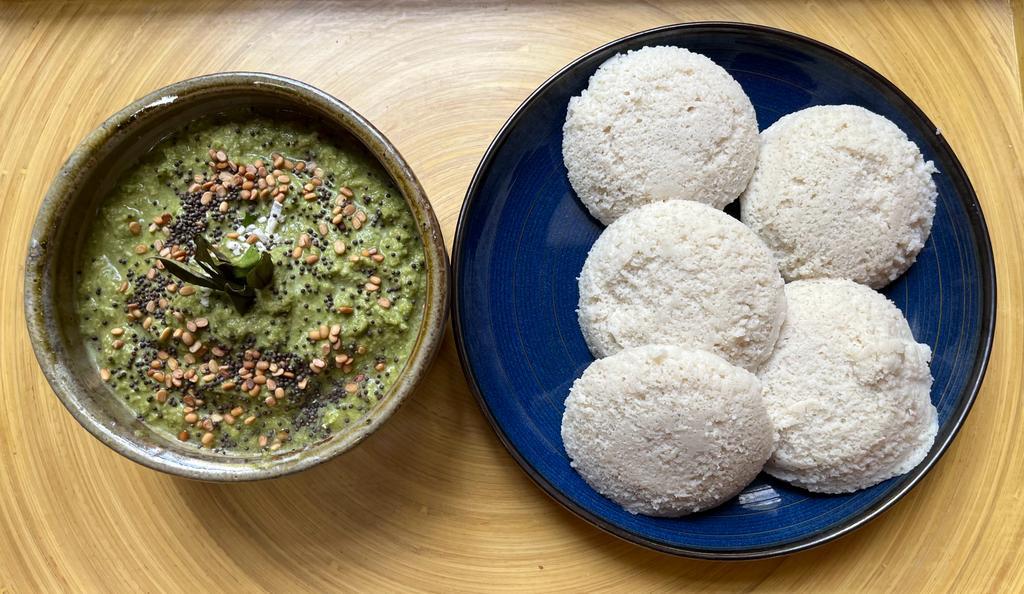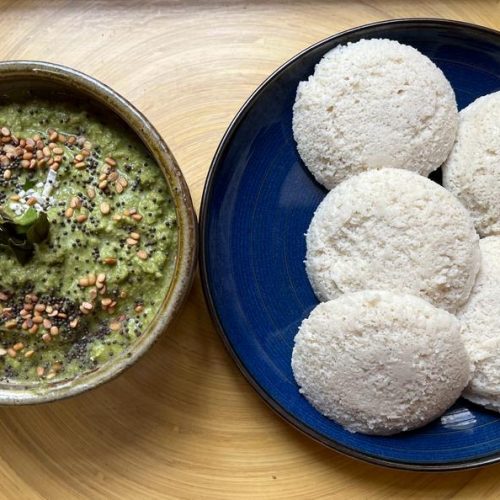 Idli Recipe
Idli is a very popular breakfast recipe made in almost every South Indian household, for breakfast or dinner. These are very healthy, fermented and steamed rice cakes, served with chutney or sambar.
Notes
Idli Recipe
Ingredients:
1 Cup Idli rice
1 Cup Urad dal
1 Cup Moong dal
1 Cup Poha
1 Tablespoon Methi Seeds
4 Cups Water
In a bowl soak dals and meethi seeds.
In a separate bowl soak rice an poha  for 8 hours
Instructions:
Grind soaked dals and soaked methi seeds to a buttery creamy batter with 2-3 cups of water.
Grind soaked rice and soaked Poha to a coarse batter using water as required.
Mix both. Make sure batter is not too runny not too stiff.
Ferment 12-20 hours.
Pour Idli batter into an idli mould. Steam for 12-15 min. Allow to cool before removing from the mould. Use a buter knife dipped in water to remove idli's from mould. No need to oil idli mould.
Enjoy really soft idli's!!!
Idli's are traditionally Gluten Free!!!
Comments are closed.