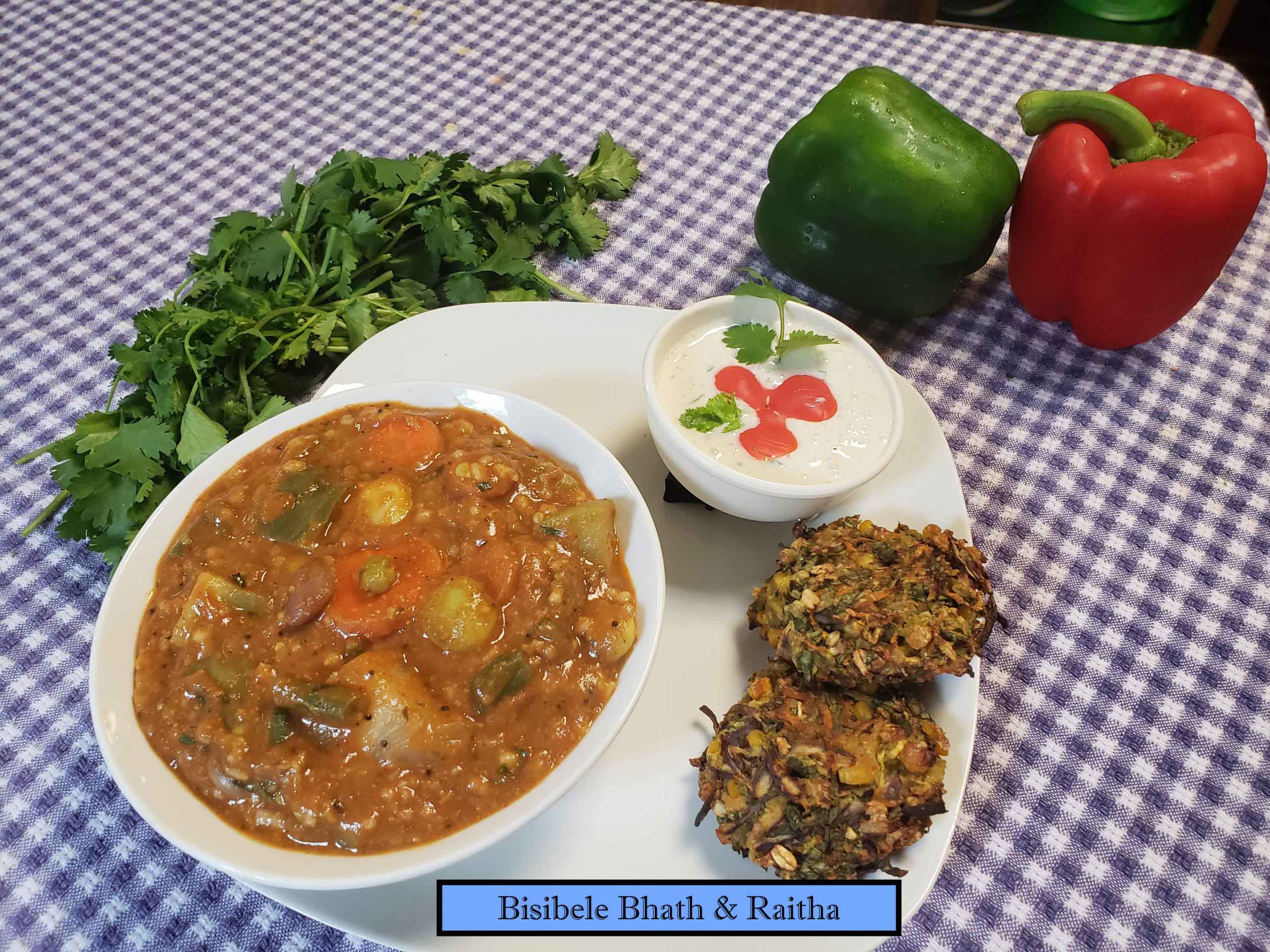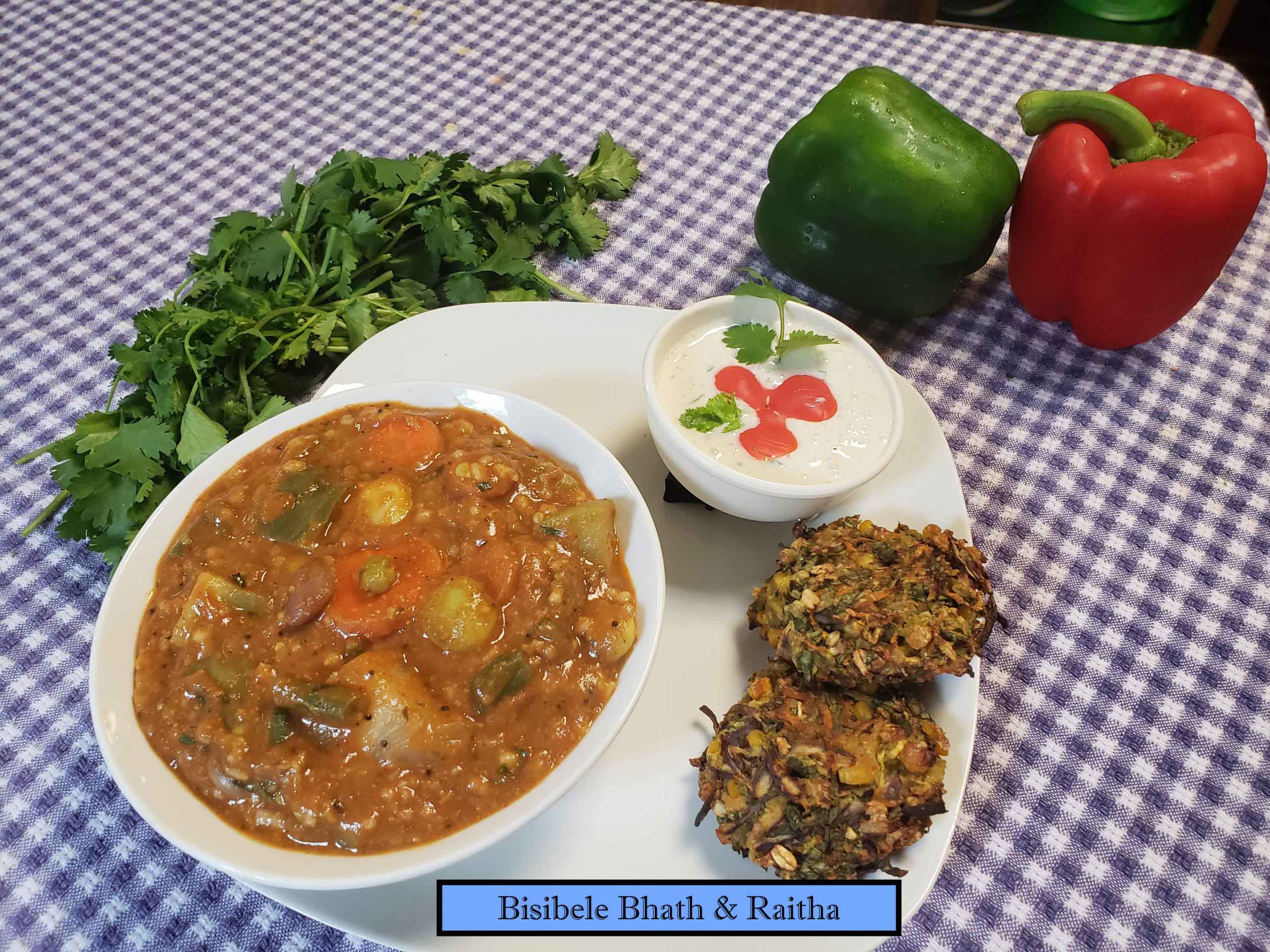 Bisi bele bhat - my Amma's speciality
In Kannada (a language spoken in the state of Karnataka, India)
Bisi = hot
Bele = daal
Bhath = made of rice/grain (and now cauliflower rice)
Bisi Bele Bhath is a speciality of Karnataka. It is a favorite among kids and parents alike. If loaded with lots and lots of vegetables it makes a very nutritious and tasty one pot dish. Made for festivals, weddings, important celebrations, it could be the national khichadi (khichari) of India. My mother made the best Bisibele bhath recipe and I am so glad I learned it from her - the authentic way her mother used to make it.
Ingredients
Vegetables: 1/2 - 1 C each of vegetables of your choice from the list below
Beans: Based on availability and choice
Dal (lentils): 1 C of any kind of split lentils (toor, moong, massor etc)
Grains: 1C of any kind of grains or choices as listed below
Bisibele bhat Spice Powder: As mentioned below
Seasoning: As listed below
Pick your choice of vegetables: Chayote squash (Seeme badnekai), Tindora, Snake gourd, Green Beans, Carrots, Peas, Potato, Sweet Potato, Green Bell Pepper, Kholrabi (Knool Kohl), Bottle gourd, White Pumpkin, Red Pumpkin, All Colored Bell peppers, Eggplant, Add your own choices too!
2. Beans: Frozen lima beans, frozen brown frozen speckled beans, frozen shelled edamame, frozen baby lima beans, dry lima beans (if using dried, soak overnight and cook with toor dal), flat italian green beans (frozen) and any other veggies of your choice.
Cook daal (lentils) and grain in your preferred method:
3. Daal: Cook
1 C toor dal or 1 C moong daal +
1/4 tsp turmeric +
1 TBS tamarind fruit +
soaked dry beans if any.
4. Grain: 1 C brown rice or broken wheat, or quinoa, or steel cut oats, or millets or cauliflower rice or broccoli rice.
5. BBB Spice Powder:
1 TBS Chana dal
1 TBS Urad dal
1/2 C Dhania seeds
10-12 Dried Red Chilies
1 in piece Cinnamon (optional)
1/4 C Dry copra (lightly roasted)
Hing
Salt
6. Seasoning:
1 tsp dry roasted, small mustard seeds
1-2 sprigs curry leaves
1/4 tsp hing (aesofetida)
Instructions
Method: Dry roast ingredients, powder using a blender and set aside

Method for Bisibele bhath:

Soak and extract tamarind water of steamed tamarind and set aside.

Mix Daal + Grains + Steamed Veggies + Spice powder + Tamarind extract and bring to a boil

Optional: To give a nice bright red color add 2-4 TBS of Tomato Paste

Season with hing, dry roasted curry leaves, mustard seeds.

Serve with raita.

Serve with flame roasted happla over an open flame!

ENJOY!
Comments are closed.